830H (Altec AC38-127S)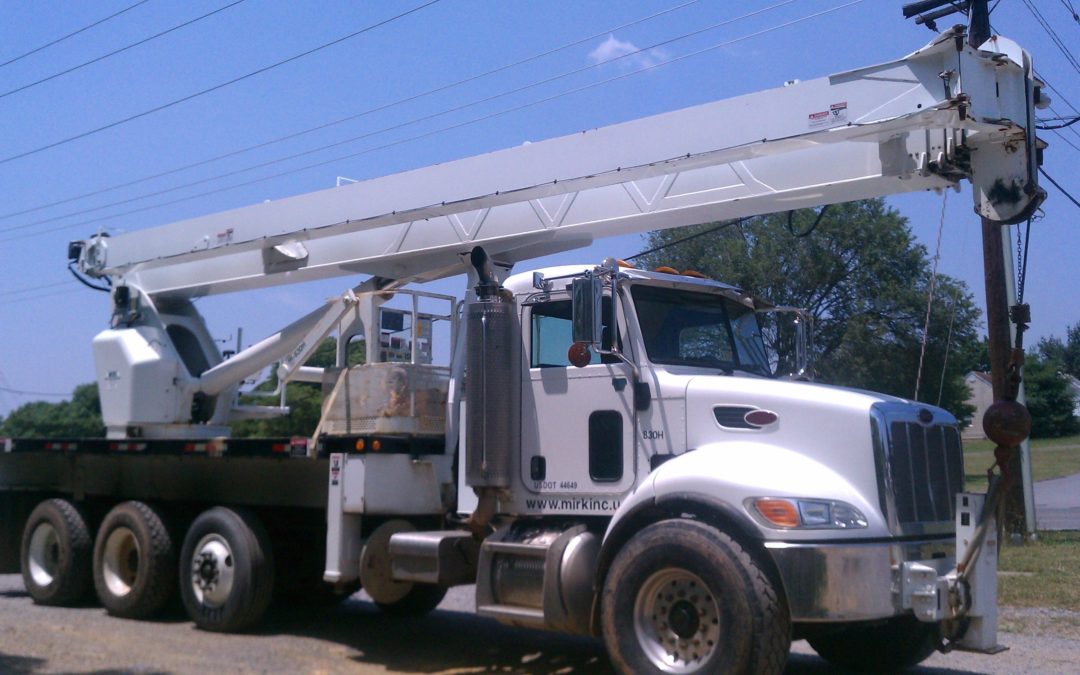 '07 Peterbilt 335 6×4
Vin:  2NPLLD0X07M688001
GVWR: 72,000 lbs.
Caterpillar C7 Diesel Engine (330-HP)
Eaton FRO11210C Manual Transmission
Front Axle: 20,000 lbs.
Rear Axle: 40,000 lbs.
Steerable Pusher Axle: 12,000 lbs.
Full Locking Rear Differentials
Air Brakes
Power Steering
Front Tires: 425/65R 22.5
Rear Tires: 11R/22.5
Hub Pilot Wheels
Dual Aluminum Step Fuel Tanks (60-Gal)
Air Conditioning
AM/FM Stereo
Air Ride Drivers Seat

Altec AC38‐127S
Max Lift Capacity: 76,000 Lbs (38-Ton)
Live Boom Tip Height: 137'
Four‐Section Hydraulic Boom
Max Tip Height With 31' Side Stow Jib: 168'
Operators Riding Seat Controls
12,000 lb. Two Speed Winch On Turret
Continuous Boom Rotation
Greer 510 LMI System With Full Display
Sequential Out And Down Outriggers
Front Bumper Mounted Outrigger
Four‐Function Radio Remote Controls
Two‐Man Steel Basket With Gravity Leveling

22' Steel Floor Flat Bed
Slide Out Access Ladder
Fiberglass Tilting Front End
Front Bumper Jack (Fold Down)
ICC Rear Bumper
Pintle Hitch Safety Chain Eyes
7‐Way Trailer Socket

Front Axle:  17,860 lbs.
Tag Axle: 7,480 lbs.
Rear Axle: 32,340 lbs.
Total: 57,680 lbs.
Print Page
Rent from Us