Power Line Equipment Parts
---
PLREI offers parts for Forestry and Power Line equipment. Depending on your needs and equipment usage, our parts department can help determine the exact equipment or replacement part you need.
PLREI Parts Department
PLREI has a large inventory of OEM parts for all makes and models of utility equipment.
PLREI is an authorized parts dealer for:
dp 200U Enclosed Front Bumper Winch
Pulling Capacity: 20,000 lbs
Weight: 630 lbs
Includes capstan shaft, drum & shaft
selector and built in toolbox.
dp 16CDU Capstan Drive
Pulling Capacity: 16,000 lbs
Dual counter balance cartridges
continuous duty brake & planetary
design.
Collapsible Power Reel (NEW or USED)
Ideal for placing or removing aerial cable,
taking down wire or pulling winch line into
conduits.
PLREI is a Master Dealer for Pengo augers, related wear parts and Revolution Drives. We have a large inventory of derrick and pressure digger augers, teeth, holders, shank plates, etc. Rent an auger with one of our trucks today! 

Hydraulic Tampers
Hydraulic Long Reach Chain Saws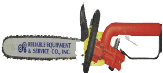 Hydraulic Chain Saw

Hydraulic Impact

Double Esterlon Main Winch Rope Assembly
1″ x 60'/90'/120′ (Includes Two 3.5″ Eyes)
Double Esterlon Jib Winch Rope Assembly
1/2″ x 85′ (Includes Two 3.5″ Eyes)

Buyers Products Aluminum, Steel & Stainless Tool Boxes & Mounting Hardware

Buyers Products Hitch Plates & ICC Bumpers

Buyers Products Pintle Hooks, Mounting Plates & Receiver Tubes

Hydraulic Reservoirs, Valves, Pumps & Motors