RQ645 (Peterson TL3)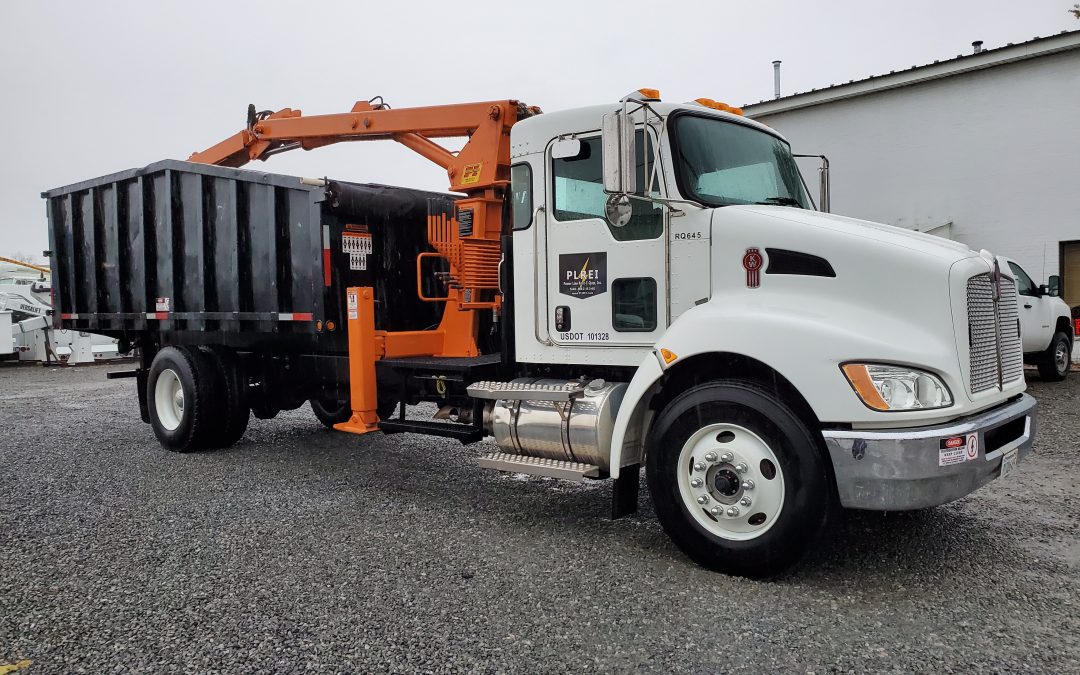 Peterson Lightning Loader (TL3)
Boom Reach & Capacities:
10′-7,100 lbs.
16′-4,400 lbs.
20′-3,200 lbs.
One Set of Outriggers (Out & Down)
Outrigger Span: 11′ 8″
Storage Height: 11′ 3″
Dual Position Operators Station
Full Pressure Boom and Outrigger Controls
5′ Wide Clam Shell Bucket

2018 Kenworth T370 Cab & Chassis
PACCAR PX-7 Diesel Engine (300-HP)
Allison 2500RDS Automatic Transmission
GVWR: 33,000 lbs.
Front: 12,000 lbs.
Rear: 21,000 lbs.
Air Brakes
Air Ride Driver Seat & Fixed Two-Man Bench
Air Conditioning
AM / FM Stereo With Bluetooth Capability
Cruise Control
Aluminum Fuel Tank (56-Gallon)

18′ Steel Body With Hydraulic Hoist
Capacity: 24 Cubic Yards
Dual Rear Swing Doors
Tarp Assembly
LED Lighting Package
Pintle Hitch
Trailer Safety Chain Eyes
7-Way Trailer Socket

Front Axle: 8,510 lbs
Rear Axle: 14,490 lbs
Total: 23,000 lbs.
Print Page
Rent from Us